Thrill seekers love to go in search of exotic ski resorts that provide them with adventure. Below are five exotic ski resorts that are designed to take your breath away:
#1 Las Leñas, Argentina
When summer rolls around, there is no reason to hang up the skis. Simply pack up your equipment and head across the equator. The months of June to mid-October are ideal for hitting the slopes in northern Argentina.
There are 40 gorgeous miles of groomed hills. However, the real attraction is the "off-piste" skiing. There is over 500 thousand acres of wild runs that await experienced snowboarders and skiers. For thrill seekers, skiing the back-country bowls will be a true test of your mental and physical strength.
#2 Hafjell, Norway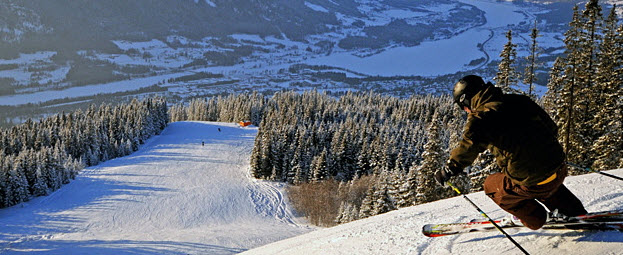 Hafjell is a Scandinavian treasure that has prime conditions lasting between late-November and mid-April. There are 25 near-perfect runs available to the speed demons at heart. There is also a well-groomed snow park that features jumps, fun box, a half pipe and a quarter pipe that is quite appealing to snowboarders.
This Norwegian winter wonderland features more than 180 miles of great cross-country trails. Be bold and try out death-defying luge or bobsledding at the Olympic track.
#3 Ischgl, Austria

It does not get better than this stupendous resort for skiing purists. There are 127 miles of runs, a half pipe that spans 295 feet, 30 miles of cross country skiing and 42 ski lifts. In addition, there are remarkable alternatives such as romantic sleigh rides, jumps and slides.
After, put the ski equipment away for the night and join the festivities that the town has to offer. This ski resort is ideal for the adventurous soul that thrives on taking risks.
#4 Portillo, Chile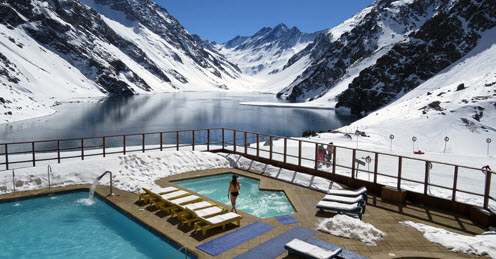 This Chilean destination offers a taste of what it's like to ski in the Andes. South America's oldest skiing location is world-class.
They have excellent ski schools that allow students to graduate from bunny hills to a number of intermediate runs in a short time. With an 80 percent chance of powdery snow and sun on a daily basis, several ski teams use this resort as their training facility.
Adventure lovers flock to this location for the off-piste skiing. Be sure to try the infamous Kilometro Lanzado run but be careful as it is possible to reach speeds of more than 120 miles an hour.
#5 Nozawa Onsen, Japan

Classic Nozawa Onsen is among the oldest skiing hotspots in the world. A village that is well established at the foothills of Mount Kenashi-yama, attracts its fair share of visitors. Some stay for weeks at a time because of the skiing.
There is a bunch of intermediate and beginner runs, along with spa facilities. That make this resort tops in Japan, a country that boasts a number of renowned ski locations.
Nozawa's mogul runs are its best features, as they provide challenge for even the most experienced skiers. There is a snowboarders' park and an extended half pipe for individuals who revel in grabbing "big air."
The T-bars, chair lifts and gondolas make sure that you will be able to expeditiously experience all these things. Also of note is the night skiing, which should not be missed.
These destinations enable you to experience more than simply careening down the mountainside. They allow you to ski in grand style.